Kisi simplifies the process of accessing your office without compromising security. If anything, security is enhanced with the use of Kisi. Not only do we eliminate keys for your employees, we help you to keep track of exactly who has access to every single area of your facility, and remotely share or revoke these access rights.
From Glanworth to Uplands, Kisi covers the entire London area and can get your access control system up and running within days.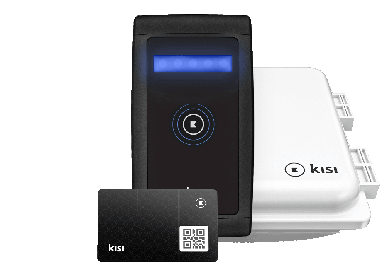 Regain Full Control the Easy Way
Discover what makes Kisi the most advanced cloud access control solution.
Here's how easy it is to get Kisi installed at your office:
1) We'll get our local installer to visit your office for a site-visit
2) Our security specialist will reach out to you to work out a customized access control system plan
3) Upon shipment of products, you will be connected with a dedicated Kisi installation specialist from companies like Spectrum Security or Techsapiens.
That's it!
You'll then be able to get your account set up on our cloud management dashboard, then start creating doors and assigning access rights!
Mobile access the Kisi way
Join the best access control system management from the comfort of your phone

With as many as five important industrial districts, London is one of the most affluent financial centres today, recognised for its highly influential IT, logistics, manufacturing sectors. On the onset of such developments, it is impractical to use such redundant traditional systems.
With cloud-based access controls, we are better disposed to access, view, and manage critical events by just installing security software on the phone. Inadvertently, this technology, which is rapidly emerging as a potent alternative to physical access systems, can go a long way in ushering a new era of enhanced data management.
To be connected with the best local installer, contact us at sales@getkisi.com.